I am so glad I live in a country where we have a change in seasons. No matter how hot the summers are I can look forward to crisp fall evenings, turning leaves and winter snow falls. On the coldest winter days, I know that we are only a few months away from spring flowers and summer picnics. So here we are in August and the Memory Box Challenge is
Keep Cool and Carry On.
I decided I would enter this card in the Poppy Stamp Make a Splash Challenge and Scrapy Land Anything Goes too.
This is my second attempt at an inside shadow box card.
You can find the directions for the Inside shadow box from Jennifer Mcquire
Here
.
Poppy Stamps challenge required us to make a splash . I made the background by sponging some distress oxide inks on white card and spritzing it with water. Then I watered down some glue and splashed that on the background and then I sprinkled that with white glitter.
I used these dies for the inside.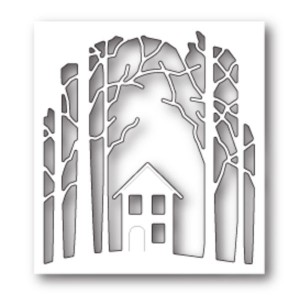 I kept the outside of the card simple.
For the Outside I used these dies'
Memory Box Batavia Oval
Memory Box Deer Grove Oval
Memory Box Batavia
Poppy Stamps Ava
I will add a sentiment when I decide if I want it for a Winter Card or a Christmas Card.